A guide to EV Charger types for PCO Drivers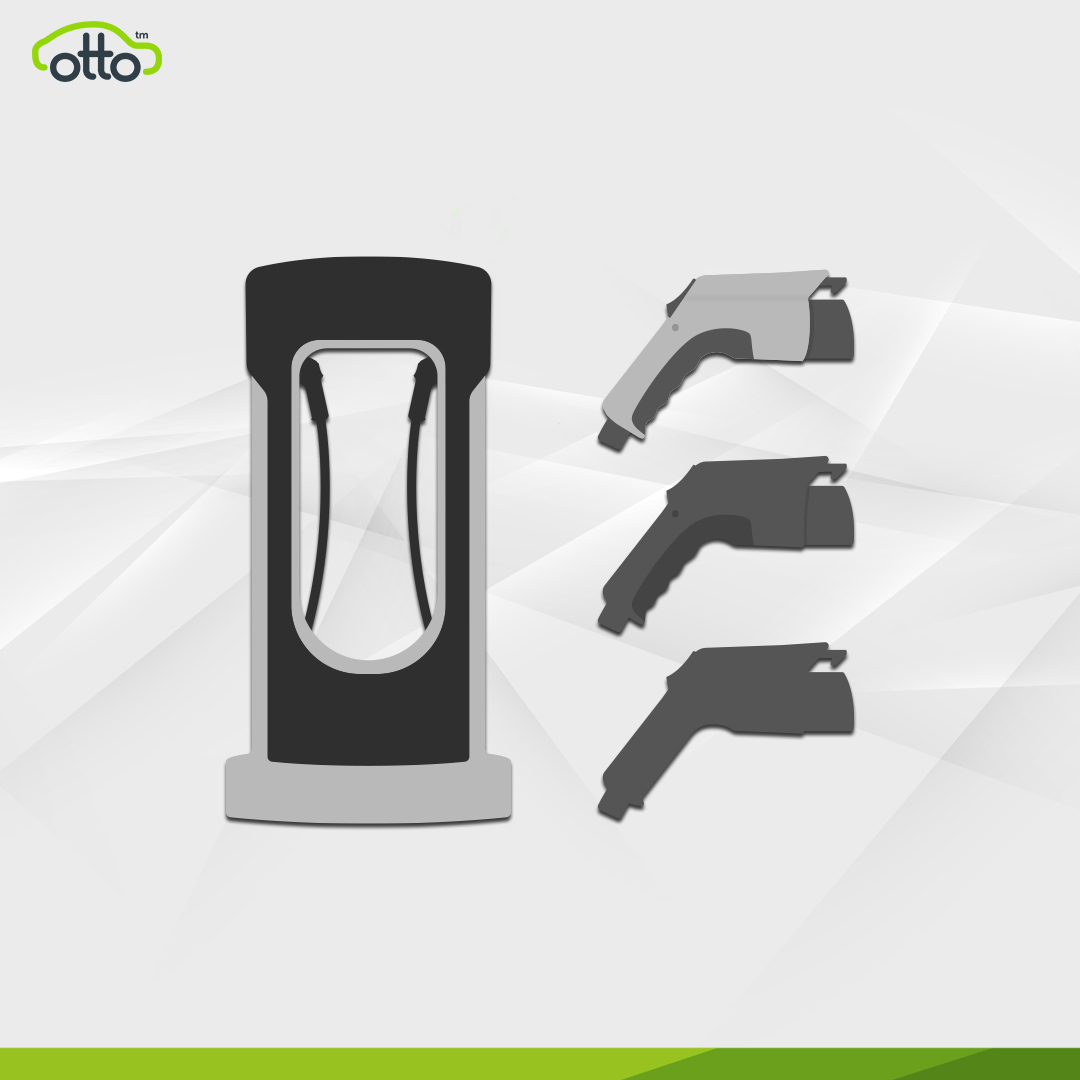 October 4, 2021
In this guide we outline the different types of EV charger available in London, some benefits for each one, and how PCO drivers can get the most out of them. PCO drivers interested in this might also like to check out our Charging Strategy Guide as well!
Introduction
If you're a PCO driver looking to make the switch to electric then you've probably come across a lot of articles talking about Slow, Fast & Rapid charging.
We've put together this guide to answer some burning questions about these different types of chargers.
We've also put together some pros and cons to each, and different ways that PCO drivers could include them in their overall EV charging strategy.
PCO drivers can also check out our list of the top EV chargepoint providers in London if you're looking for more specific companies.
Slow Chargers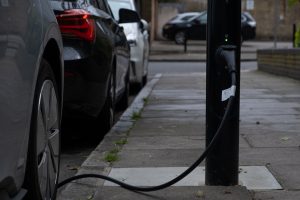 What are they?: Also referred to as "trickle charging" by some people, slow chargers are typically associated with home charging, or slower public access points like lamppost chargers. They will typically take longer to charge your car, but if you have a regular spot near your home then it can be a cheaper way for PCO drivers with no driveway to charge overnight.
How many kWs: 3kW – 6kW.
Charging Time: 6-12 hours.
Compatible Charging Cables: 3 pin, Type 1, Type 2 and Commando.
Example Companies: Ubitricity, Source London.
Cost: 19p – 24p per kWh for public access charging.
Pros: 
Convenient for people who want to leave their PCO car overnight and not worry about it.
If you have one near your home (and it's consistently available) then it's not too different from having your own driveway charger.
Cheaper rates.
Slow charging can be better for your battery, this is because it doesn't heat it up as much.
Cons: 
It takes a long time to charge up your PCO car, and depending on your work schedule it might not work for you.
The associated parking space might not always be available, which can prevent you creating a reliable strategy.
Some home charging.
Fast Chargers
What are they?: Most fast chargers can be found at supermarkets, shopping malls, or other areas with designated parking available to use for a couple of hours or so.
How many kWs: 7kW – 22kW
Charging Time: 3 – 8hrs*
Compatible Charging Cables: Type 2, Type 1, Commando.
Example Companies: Source London, GeniePoint.
Cost: 39p per kWh**
Pros: 
If you can find a place nearby home then could work nicely with downtime from Uber driving.
Possible to charge whilst you go shopping, which could take around an hour in any case.
Cons: 
Because they are in public parking spaces, quite a few of them will charge you for parking overtime. GeniePoint for example have a £10 overstay fee.
Not as fast as the rapid chargers, and the wait time might not be as ideal for PCO drivers who don't want to spend a lot of time off the road.
*Speeds can vary depending on the electric PCO car that you have. In addition to this, certain older generation vehicles can only take in so many kWs, meaning that there is a limit to how fast they can charge up.  
**Based on GeniePoint's rate for drivers without a monthly subscription.
💡Did you know: A general rule of thumb for calculating how long a charger will take, is to divide your PCO car's battery capacity by the kW speed of the charger.

E.g: The Kia e-Niro has a 64kWh battery. On a fast charger (7kW) that means that it will take 64kWh/7kWh = 9.14.

That means that it will take 9.14 hours to complete a full charge.

(Please keep in mind that this is for a full charge. Most PCO drivers will be charging between 20-80% where the charging times are fastest.)
Rapid Chargers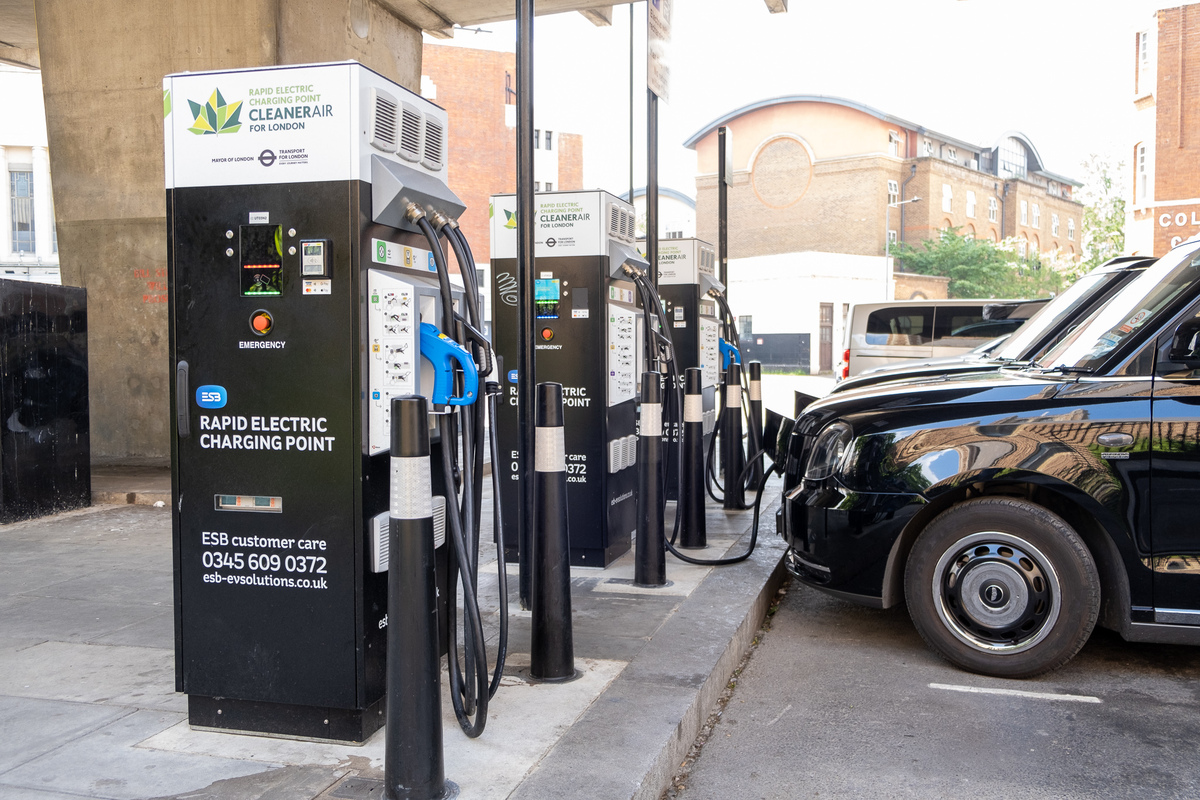 What are they?: Rapid chargers are the quickest solution on the market for most PCO cars. They are growing in availability around London, and they are increasingly the most popular solution for PCO drivers due to their quick charging times.
What's the kW: 50kW
Charging Time: 30 – 45 minutes.
Compatible Charging Cables: CHAdeMO, CCS, Type 2.
Example Companies: BP Chargemaster, Shell Recharge.
Cost: For pay as you go PCO drivers will be paying around 40p per kWh.
Pros: 
It's one of the fastest option for PCO drivers that want to get a decent charge whilst out and about.
You can charge in between work hours, or whilst you take a break.
The coverage around London is growing at a good pace. There are currently 600+ and this is going to
Cons: 
There are reports that rapid chargers could potentially degrade EV batteries quicker. Although how quickly, and how long it takes, is yet to be seen.
There are still not a lot of rapid chargers to support the demand, and PCO drivers might not want to switch between multiple companies depending on the rates.
It's a more expensive option.
💡Did you know: Otto Car recently released The Otto Charging Network, which has over 600 rapid chargers, and 700+ fast chargers in one all-inclusive network. That includes all chargepoints from companies like Shell Recharge, BP Chargemaster and Ubitricity. Drivers can also enjoy exclusive discounted rates, such as 28p per kWh on all rapid chargers within our network.
Ultra Rapid Chargers
What are they?: Ultra rapid chargers are fairly new to the market. They won't be suitable for all PCO cars, due to how many kWs they can take in at any one time. However it is a quick solution, and could work out very well for drivers in PCO cars like the VW ID.3 or the Tesla Model 3 which can handle them.
What's the kW: 150kW – 350kW
Charging Time: 20 mins*
Compatible Charging Cables: CHAdeMO, CCS.
Example Companies: BP Chargemaster, Shell Recharge.
Cost: Similar to Rapid chargers, PCO drivers will be paying around 40p per kWh. (PCO drivers with the Otto Charging Network will only pay 28p per kWh with no subscription fees.) 
Pros: 
It's one of the fastest available charging options for PCO drivers.
Very easy to fit into a day to day PCO work schedule.
Cons: 
They still aren't widely available around London, although the number is rising.
They cost more than fast or slow chargers. (They are in a similar price bracket to rapid chargers however.)
Only compatible with certain vehicles like the VW ID.3, but not with other popular electric PCO cars like the Kia e-Niro.
*Depending on the type of electric PCO vehicle, and the max kWs it can take.
Additional Resources