A Complete PCO Driver Guide to Charging the Nissan Leaf N-Connecta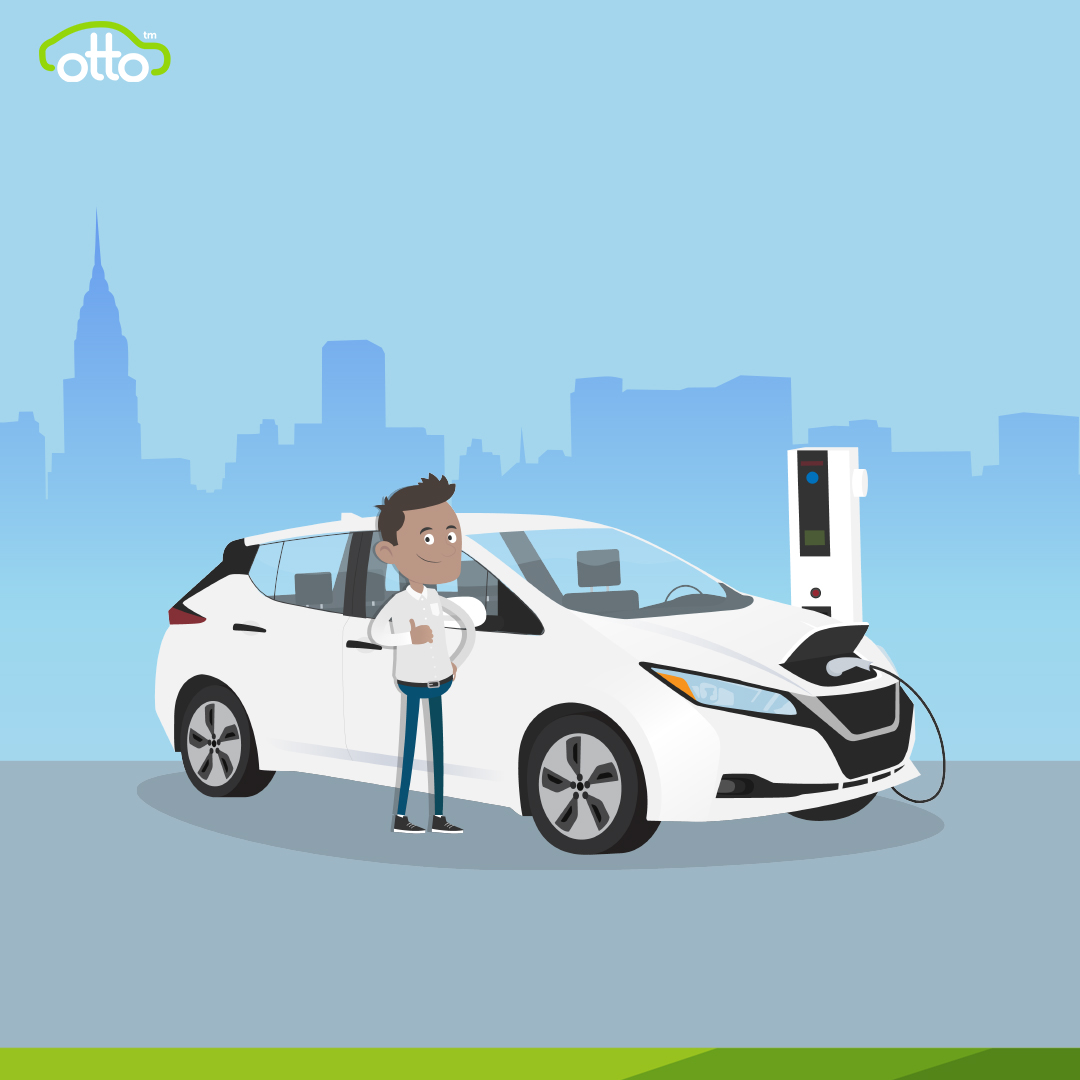 July 24, 2019
Since it's release in 2011, the Nissan Leaf has been the top selling electric car in the world. The Nissan Leaf N-Connecta, their more recent (and stylish) model, has a bunch of new improvements, and is proving extremely popular, especially as an electric PCO car.
For those of you that are waiting for your brand new PCO Nissan Leaf N-Connecta to arrive in the mail, or those of you that would like one, we thought we'd put together a complete charging guide to help you.
Getting It Juiced
The charging port on the Nissan Leaf N-Connecta is located just under the hood of the car.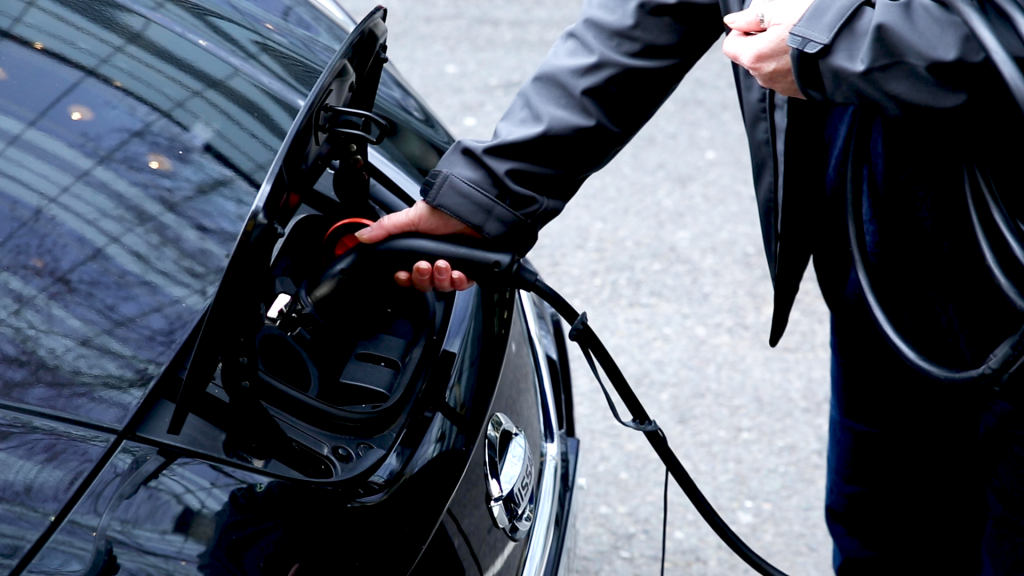 At the public charging points you'll be able to pull out your cable, connect the car to the charging port, and follow the instructions on the port to get the charge going. It's usually quite obvious to see when the car is charging, because the lights on the charging port flash green.
One of the beautiful things about this PCO car is that it can be slow, fast, and rapid charged from public points, obviously depending on the network and type of charge unit. You will need different cables for slow and fast charging, which are usually provided when you purchase the vehicle. (You can see a full video of how to charge the Nissan Leaf N-Connecta on our YouTube page)
How long does it take to charge?* (0-80%)
Type of Charger

👇

Time it takes

👇

Slow (3kW)

10.7 hours

Fast (7kW)

4.6 hours

Rapid (50kW)

38 Minutes
It seems that as of now the rapid charging option certainly seems to be the quickest and most efficient way of charging.
However, this is also for an 80% charge, if you have a couple of hours to spare than the slow or fast option can still be a good way of getting a good amount of charge whilst you take a much needed break or grab a bite to eat.
How much does it cost?* 


Home Charging (7kW)

👇




 Slow Public Charging




(3kW)

👇


Fast Public Charging
(7kW)

👇




Rapid Public

Charging




(50kW)

👇

Full Charge

£5.60

0-80% charge

£9.60

0-80% charge

£9.60

0-80% charge

£9.60

Cost Per Mile

3p

Cost Per Mile

7.2p

Cost Per Mile

7.2p

Cost Per Mile

7.2p

Miles added

168 miles

Miles added

134 miles

Miles added

134 miles

Miles added

134 miles
The costs between the different public chargers don't seem too different at the moment. This means that choosing the right charger can simply be about convenience, or how long you're looking to leave the car for. If you have some time to kill, or can only find one charger nearby, then the slow or fast public chargers will still do you well for the same cost.
Either way, with any of these charging options you'll be powering up your car at a fraction of the cost that you would be with petrol or diesel. That's on top of the additional savings that you'll be earning, such as no congestion charges and free parking schemes across London.
Home Charger Costs
Most home chargers are either 3 kW or 7 kW, and the price varies depending on this. For PCO Drivers the 7kW seems to be a good option, since you'll want to make sure that when you wake up in the morning you'll have enough miles to cover your day's work. As of now, OLEV will cover 50% of your electric home charger's cost, and you'll need to cover the rest.
Access Cards
Different EV Charging Point providers have fuel stations across the UK. An access card for those companies allow you to access and use those charging points whenever you want, and they often work like a normal pay-as-you-go card. Check out our Useful Tools section in Otto Car's PCO Electric Car Guide, where we've listed some of the different access cards available for PCO Electric Cars in the UK.
Interested in the Nissan Leaf N-Connecta? 
Join the thousands of London PCO drivers enjoying quieter drives with a PCO electric vehicle. We offer the Nissan Leaf N-Connecta on our popular PCO Rent-2-Buy Scheme. Only £269 per week, with Free insurance, servicing and Road Tax included.
#YourSuccessDrivesUs
Useful Links: