How Covid-19 Will Affect Rider Behaviour | Uber Driver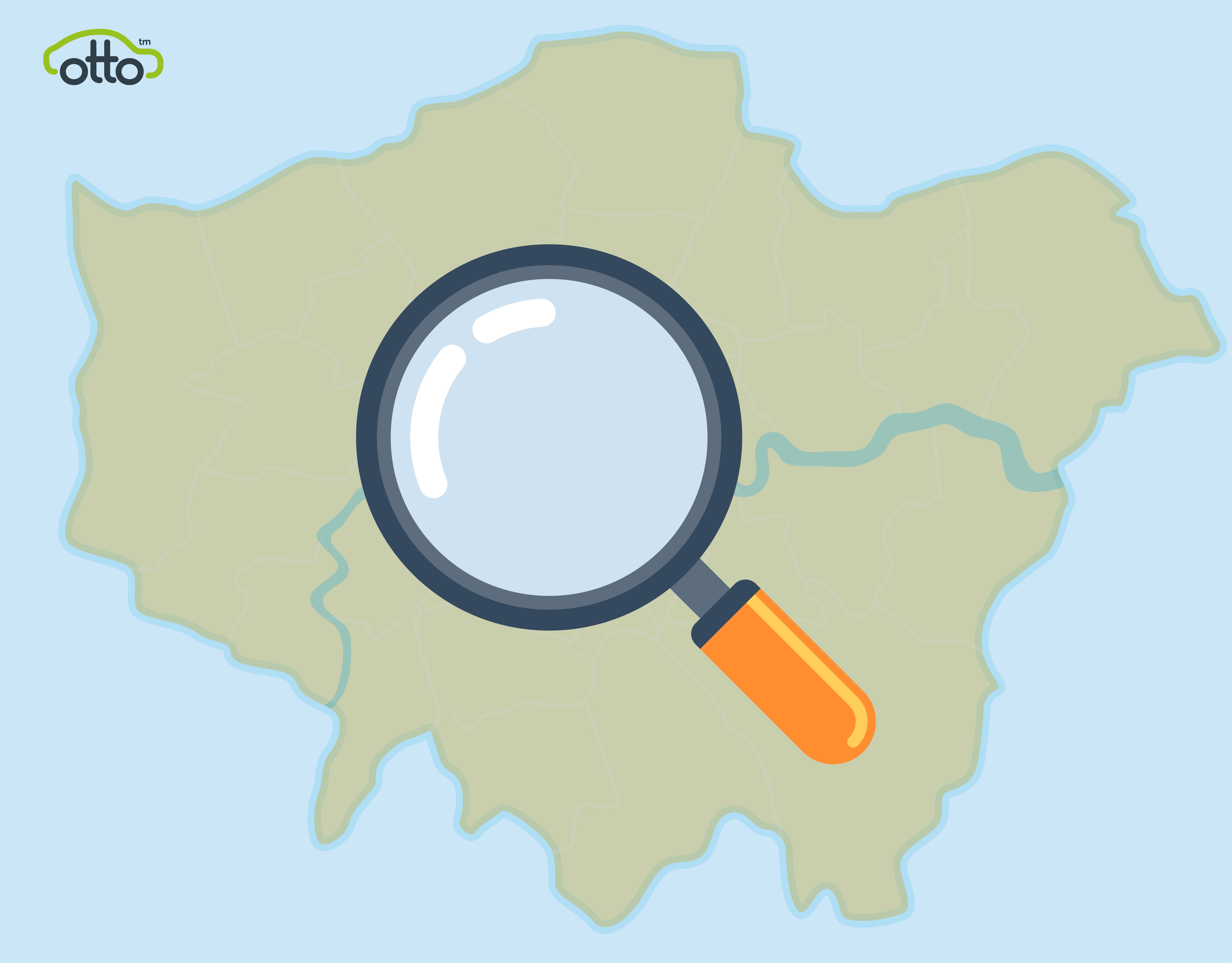 June 24, 2020
The fallout from Covid-19 has been unprecedented. The busy streets of London went quiet and millions of workers were furloughed. As discussed previously, the private hire industry came to a halt almost overnight. Uber drivers, operators and PCO car rental companies such as ourselves had to pivot and make tough choices to keep heads above water.
With lockdown measures partially lifted, and movement across the city creeping up (Citymapper Mobility Index) we sat down and mapped out how rider behaviour will play out over the next few weeks and months. Things are moving fast of course but we believe there will be a few key areas of change. The below information is based off of our internal data, third party statistics and discussions with operators and key figures in the private hire industry.
Don't forget, you can check out our latest Covid-19 & Private Hire newsletter for all the latest news.
The rise of suburban work
Where riders may have jumped into an Uber car with friends to go for an evening out in zones 1 & 2, we're more likely to see cross-borough journeys to see friends and family at their homes or in open spaces. Local social points such as pubs and restaurants will be preferred over riskier and longer trips to the city centre.
Social hours returning
We've also noticed a bounce back for the 'social hours' that uber drivers have been used to working pre covid-19. Thursday, Friday and Saturday evenings from 7pm-2am are rising again, as the frustrations of being stuck indoors for 3 months start to take their toll. Again, we won't see a return to the long trips into Central London but instead cross-borough trips in the suburbs will increase.
Let's not forget that from July 4th, pubs, restaurants and hotels (amongst other places) will be open once again to the public. This will only boost trip demand during social hours are the public look to socialise with others outside for the first time in months.
Private Hire to substitute public transport for some people
Public transport is still running well below normal capacity and there is understandable concerns from the public about its safety. Despite face masks now being compulsory on the tube and buses, many are avoiding it altogether when crossing the city and instead using their own private vehicle or an Uber car as an alternative. Let's not forget the night tube will be closed for the foreseeable future, which is a positive for the private hire industry.
Takeaways & Deliveries
Many of the same riders you drove around the city are still understandably cautious about leaving their homes. Add employment concerns, with many furloughed or their jobs at risk and many will wisely stay in and choose a cheaper form of entertainment. Food deliveries are on the rise, through apps such as Uber Eats and Deliveroo, and many PCO drivers have already taken advantage of this by using the PCO car to deliver food. We caught up with Gig Guy London a few months back to get his experience on the job.
Further to this, items that many would have gone to the shops for are now being ordered at home. Keeping contact to a minimum is key to not infecting others or contracting the disease so many will their household items using Amazon for example. We released our top London delivery company guide in 2o20 earlier this year for Uber Driver who're looking at alternative sources of income
Increased Congestion Charge will deter majority of Uber drivers
This final point is more about Uber drivers than riders but worth mentioning. With the Congestion Charge increasing to £15 and extending to 7 days a week, many non-EV uber drivers will now actively avoid it altogether. It's always been a price sensitive industry but for many this will be the final straw.
On the flip side, those who already drive an EV PCO car will take advantage of the situation and sweep up work in city. The exemption for EV PCO Cars will last until 2025 so those Uber drivers who already possess one will be keen to make the most of this opportunity.
Extra PCO Driver Help
Why not check out our latest London Private Hire Operator Guide? We go through the most popular platforms in the capital just for you.
If that's not for you, why not read our Covid-19 and Private Hire newsletter for all the latest industry news.
Lastly, our Otto Smart Money guide is available for PCO drivers to help make their money go further during this uncertain period. Find all the banks and apps that will help you better financially.