PCO Accident Trends 2021 Report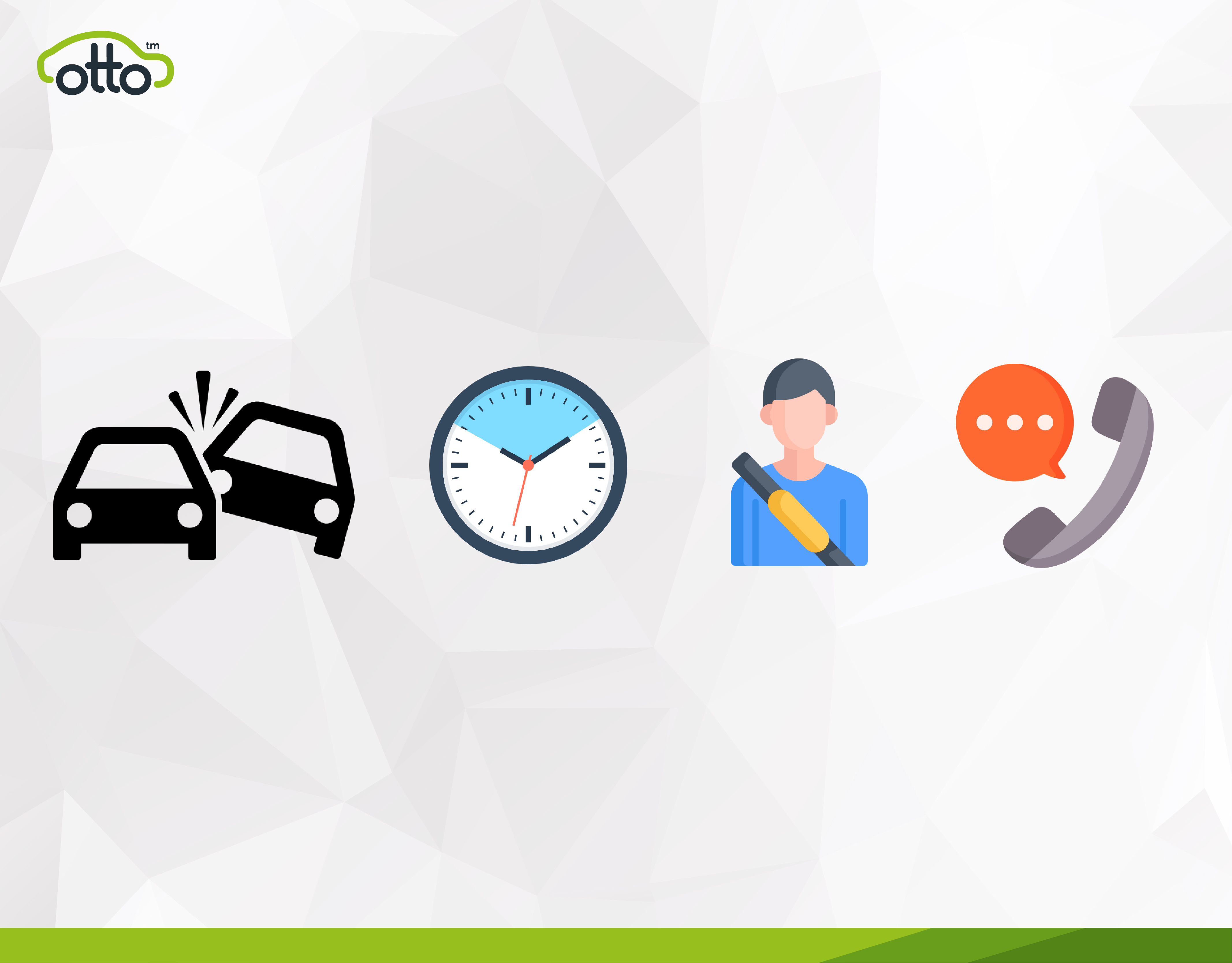 June 4, 2021
Our work here at Otto Car doesn't end when we give you the keys, it only just begins. Through schemes such as our Driver Development Course, we're able to help our family of PCO drivers improve their skills on the road and reduce their running costs.
Using our in-house data, we've been able to identify key accident trends and help educate PCO drivers on what to watch out for. It's now time to share this year's findings with the whole of the private hire community, from types of accidents to when they're most likely to occur during the week.
Accident Type 
Due to the amount of hours worked on the road, PCO drivers are understandably more likely to be involved in an accident than the general public. What's important to note is the type of accidents occurring to help raise awareness and ultimately reduce the chances of them happening in the future.
Looking at the pie chart below (fault and non-fault), we can clearly see that rear collisions is the most common type of accident with over 36% of the total. Lane changing came second (13.1%) with hit parked vehicles a close third (11.9%).
Various other accident types including reversing into another vehicle and pulling out of a junction were flagged and we hope these findings can help Uber drivers better understand the common types of accidents that occur.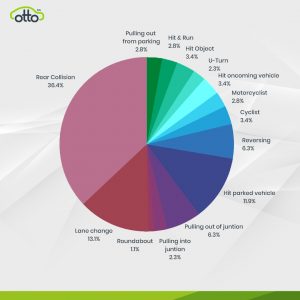 Time of Day
The Otto Team have done some digging and found there's some key takeaways when it comes to when accidents occur.
Peak periods for accidents – 10am – 8pm  (specifically – 12pm, 2pm, 3pm)
Quietest period for accidents – 1am-6am (specifically -1am, 3am,4am
Naturally the roads are more quiet in the middle of the night, leading to less collisions and accidents. During the day the roads are at their most busiest, with workers, tourists and shoppers out and about taking up space on the roads.
Length of Time
Our data found there was a clear theme when it came to the amount of time a PHV driver had been with Otto Car and the risk of an accident. On a typical 4 year Rent 2 Buy contract, the first 6 months produced a low amount of accidents, as generally PCO drivers take extra caution much like when someone gets a new phone or expensive piece of equipment.
They most likely time period to have an accident was between 12 to 18 months, with the final year of the contract having the lowest risk, as drivers patiently finish off their Rent 2 Buy contracts and fully own the car.
With or Without Passengers
Driving with passengers in your PCO car will naturally lead to an increase in concentration and attention, which is why it's no surprise to see accidents without passengers makes up the vast majority of accidents.
PCO Accident breakdown
29.83% with passengers
69.61% without passengers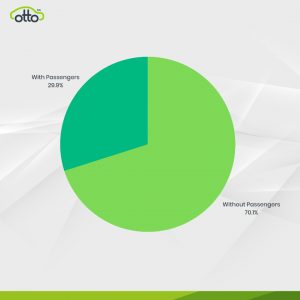 Extra PCO Driver Support
Our PCO Driver Behaviour article goes into more detail about specific types of driving behaviour, from harsh braking to acceleration.
Make your hard earned money go further with our new Otto Smart Monday Guide.
Finally, if you want to view the biggest private hire operators all in one place, why not view our new  2021 PHV Operator Guide. Packed with operator perks, rates and sign up links.