News | This Week in Private Hire | 18th July 2019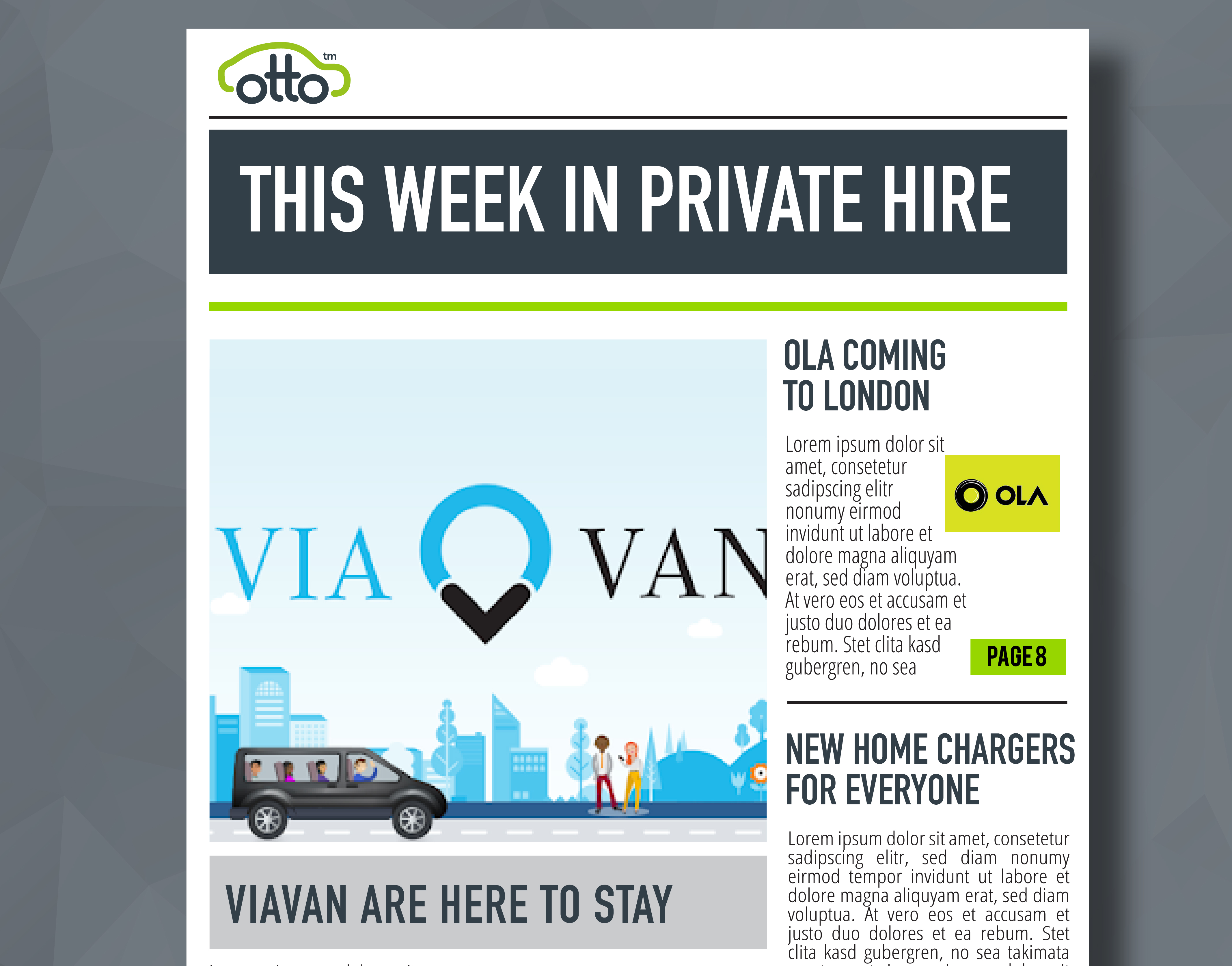 July 19, 2019
We have some big news this week in our brand new edition of This Week in Private Hire.  Each week we'll be trying to update the community with any changes that affect PCO Drivers across the UK. Read up, keep informed, and stay tuned for any updates!
1.) New Home Chargers for Everyone.
The Department for Transport have recently announced that they are considering plans to make sure that all new houses built in the UK will come pre-installed with Electric Car Chargers. The bill has still not been voted on in parliament, so nothing is certain yet, but it will definitely be a big move towards making the whole of the UK carbon neutral by 2050. It would also be a big commitment, that shows the governments intent to make all cars electric in the country.
2.) OLA are coming to London
We mentioned this in last week's edition too, but we thought it was worth saying again since many of you seem to be interested. Ola are planning on entering the London market, and these plans have now taken a step forward with the announcement that they've officially received their London PHV Licence. Reports are suggesting that they will move into the capital as early as September, but this hasn't been fully confirmed yet. We will try and keep you updated with any changes to this. In the meantime you can see more about the company, including the pros and cons, in our guide to operator companies. 
3.) ViaVan are here to stay.
ViaVan have just been granted a new London operating licence for the next three years. This is bigger than any other operating company has been given so far. This could mean that TfL sees them playing a big role in the future, or that the company have a big ambition to keep growing in the capital. Either way it means that PCO drivers should definitely keep them on their radar.
4.) Electric Car Models to Triple in Europe by 2021
Electric cars are clearly the future, and there is now going to be a huge increase in the amount produced within the EU. According to new plans, 22% of vehicles produced could have plugs by 2025 (which could be electric cars or plug-in hybrids). This definitely shows the direction that car manufacturers are moving in, and could be useful for owners looking for their next PCO car to keep in mind.