What's The Best Uber Car For You? | Uber Driver Guide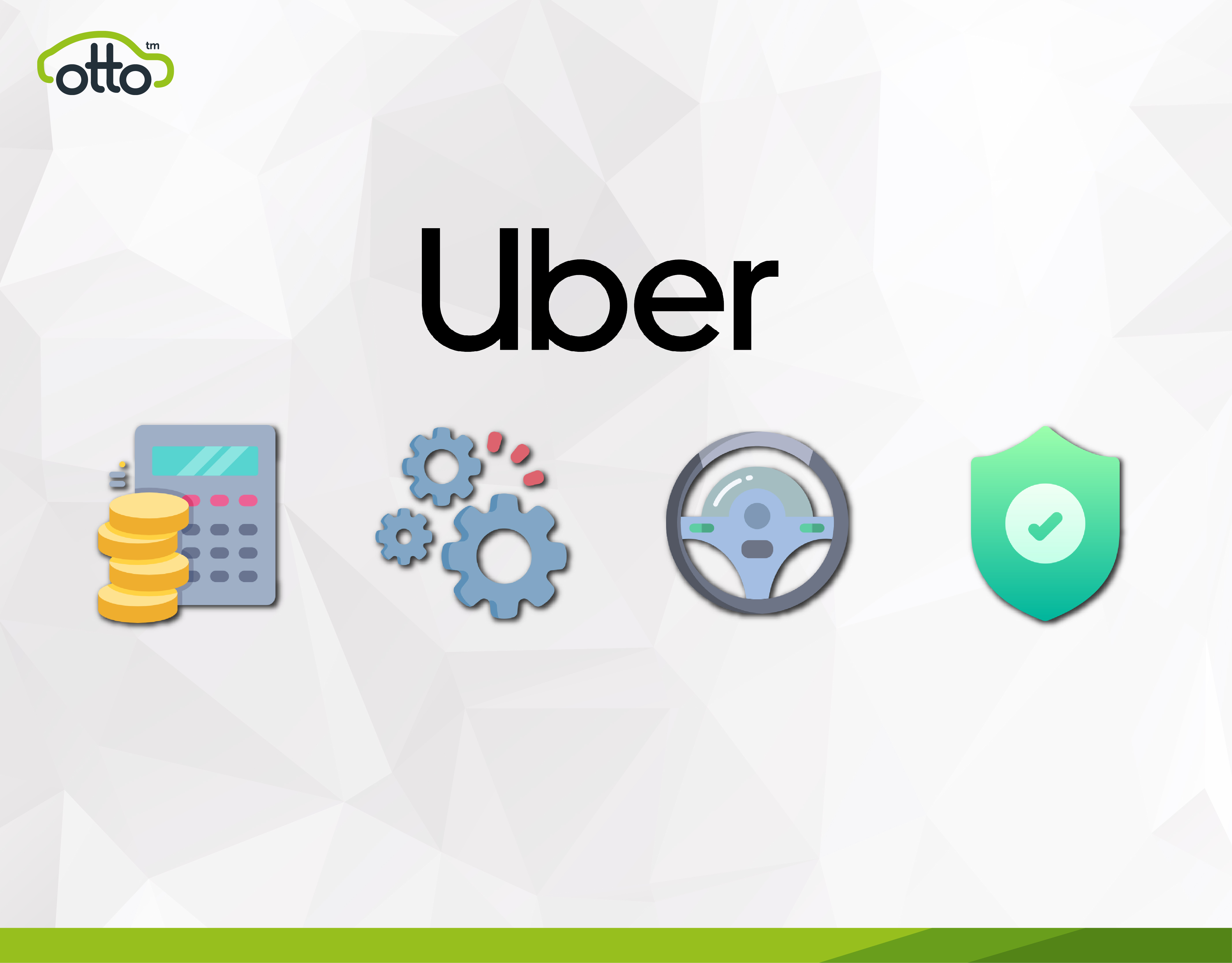 May 14, 2021
Before we get into the topic at hand, we'd just like to start off by saying that there is no one-size-fits-all solution to this question. This is because different Uber cars are suited to different Uber drivers, and all of you will have your own style of driving and working.
However, there are a number of different tips that we can offer to help PCO drivers find an Uber car which suits them perfectly.
This guide contains some key points to consider when making this decision. If you haven't ever owned an Uber car before then this is the article for you, but it will also be useful for people looking at upgrading their current set of wheels as well! 🚗
1.) The Basics
Before we go into more detail, it's good to get an idea of what exactly the requirements are for registering your vehicle with Uber.
These are Uber's requirements:
Model year 2008 or newer for London and year 2006 or newer for everywhere else in the UK
4-door car or minivan
Good condition with no cosmetic damage
No commercial branding
All vehicles must be licensed to carry a minimum of 4 passengers
However, this is not all. Uber require the vehicle to comply with TfL's rules as well, which means you will also have to follow these guidelines too:
From 1 January 2020 all PHVs licensed for the first time must meet new emission requirements: PHVs under 18 months old must be zero emission capable (ZEC) and meet the Euro 6 emissions standard when licensed for the first time. PHVs over 18 months old must have a Euro 6 (petrol or diesel) engine when licensed for the first time.
What does this mean? 
Simply put, if you are planning on getting a brand new PCO car at this time, it is in your best interest to start considering Electric Vehicles. ⚡
This is because the government's rules are becoming much stricter surrounding zero emissions vehicles, and whilst you are allowed to still register older vehicles, these will slowly start to phase out and diminish in value. Ultimately, you should be thinking about getting an Uber car that will bring you value in the long term, so it is important to keep an eye on where the industry is moving in terms of these requirements.
2.) Earnings 
It goes without saying that earnings are an extremely important factor when considering your next Uber car. What is the point of working hard all day if the PCO car you drive is going to end up eating into your hard earned profits?
With this in mind we have a few key pointers to keep an eye on when considering your earnings. 💰
Fuel Costs 
It's very easy to hop into a brand new PCO car without thinking about the cost of fuel, but veteran Uber drivers will tell you that this is a big mistake. In fact, it can end up being one of your biggest outgoings if you don't choose wisely.
The winning vehicle types when it comes to this are the Plug-in Electric Hybrids and Electric Vehicles. That's because there are much cheaper rates when charging electric vehicles rather than conventional petrol or diesel cars.
Our personal preference when it comes to this are again the electric vehicles. Owning a fully electric PCO car can end up saving you a ton of money in the long run. This is because a 188 mile charge at home will cost you only £5.60, compared to the whopping £25 that you would spend on petrol or diesel. This means that it's 3p vs 12p per mile, which definitely starts to add up!
On top of this, Uber drivers with their own driveway at home will be able to get a home charger as well, which means even more savings! 🔌 💵
If you'd like more insights into how the switch to electric will look in practice, feel free to also check out our Electric Car Guide.
Lifetime Value
Another thing to think about is how much that vehicle will be worth in the long run. Your Uber car is a big asset, and for that reason you should think wisely about its long term value to you.
If you are happy picking up a cheaper used PCO car and riding it for a few years then that is one avenue you can take, but you should also consider which PCO cars in the market are going to see their values retain the most, as this makes the most sense in the long term.
Good vehicle manufacturers like Kia, Nissan and Toyota have proven to hold up their value better than a lot of other manufacturers, but you should be sure to research this deeper when picking the right car for you.
Again it should be mentioned that as things currently stand, EVs are doing the best in this regard. That is because the market is slowly moving towards a fully electric space, so older petrol and diesel hybrids are due to depreciate at a much faster rate.
Servicing & Repairs
You should also factor the cost of servicing your vehicle into your earnings. This is another area where going electric can be beneficial, since there is less wear and tear, and you do not have to service the vehicle as much (generally speaking).
However, it is still something that you should be conscious of. Gain an understanding of servicing costs for your vehicle type, and  make sure that you have a good servicing network around you. Alternatively, you can look at different paths to ownership, such as Otto Car's Rent 2 Buy Scheme, which has free servicing included in the package.
Other things to consider about earnings
Although this is about choosing the best Uber car for you, it should also be mentioned that there are plenty of good ways to maximise your earnings outside of your PCO car. If you're interested in finding out more about this, check out our Otto Smart Money page for a few more handy tips.
3.) The Drive
Picking the right Uber car isn't all about earnings, it's equally important to find a car which you actually enjoy driving.
That is obviously down to each Uber driver to decide for themselves, but there are definitely a few key features that are worth paying attention to.
Space 
Since your job will consist of transporting people back and forth, you are going to want a nice spacious vehicle to do this in. That includes the size of the actual vehicle, the space for drivers and passengers alike, and also the boot capacity. Trust us, you will come to value all of these things over time.
This still doesn't mean that you have to pick the biggest vehicle out there, unless you're interested in UberXL of course. It means trying to find a good balance between how big you want the car to be inside and out.
Some good examples of cars that fit this balance are the Hyundai Kona Electric Premium, the MG5 EV Exclusive, and the Kia E-Niro.
They are all cars that are compact enough to make for smooth inner-city driving, whilst also packing more than enough space for passengers and all of their things as well.
(It also doesn't hurt to consider the implications of COVID-19 as well in this period. Having a spacious car means keeping a good distance between you and passengers.)
Comfort
It may seem like this is an obvious point, but it is so easily overlooked. Many Uber drivers are extremely keen to get on the road with something cheap and economical, that they forget to pick an Uber car that they actually feel comfortable driving. Finding a middle ground between both of these things is key.
If you're going to spend the majority of your day driving you don't want to get home every night with a backache. On top of that, it's nice to be able to sit down in your own Uber car and feel that you're in a comfortable space.
If you're tired of the London winters then look into some heated seats and steering wheels like in the Volkswagen ID.3 Life, or if you're impartial to some tunes then don't forget to check if there's a decent bluetooth system built in (this should be the case in most newer cars). They are tiny touches, but they can make all the difference.
Safety
A lot of newer Uber cars have in-built solutions to help you have the safest drive possible. This includes nice bits of tech like cruise control and lane assist, but also extends to some often overlooked features like rear parking sensors and reverse parking cams.
Check that your next Uber car is in good condition before signing anything, and make sure that it has the type of features that will bring about your safest and most comfortable driving experience.
If you would like an example of how different specs stack up you can always check out our PCO Rent 2 Buy page.  This has some of the latest Uber cars that we are offering, and some of the specs you'll find in there which can enhance your day to day Uber driving experience.
Before you go 
If you're interested in working for more platforms than Uber, then feel free to check out the Top 8 Rideshare Companies in London. This includes the different vehicle specs required for each platform, and some more info about their offerings.
Please also feel free to check out our Uber Clean Air page if you would like to find out more about how to save money on your next Electric Vehicle!
We are constantly putting out new content for Uber drivers such as yourselves, so please stay tuned for more, and let us know if there's anything specific that you'd like to see! 🙌