Ultimate guide to PCO Car Hire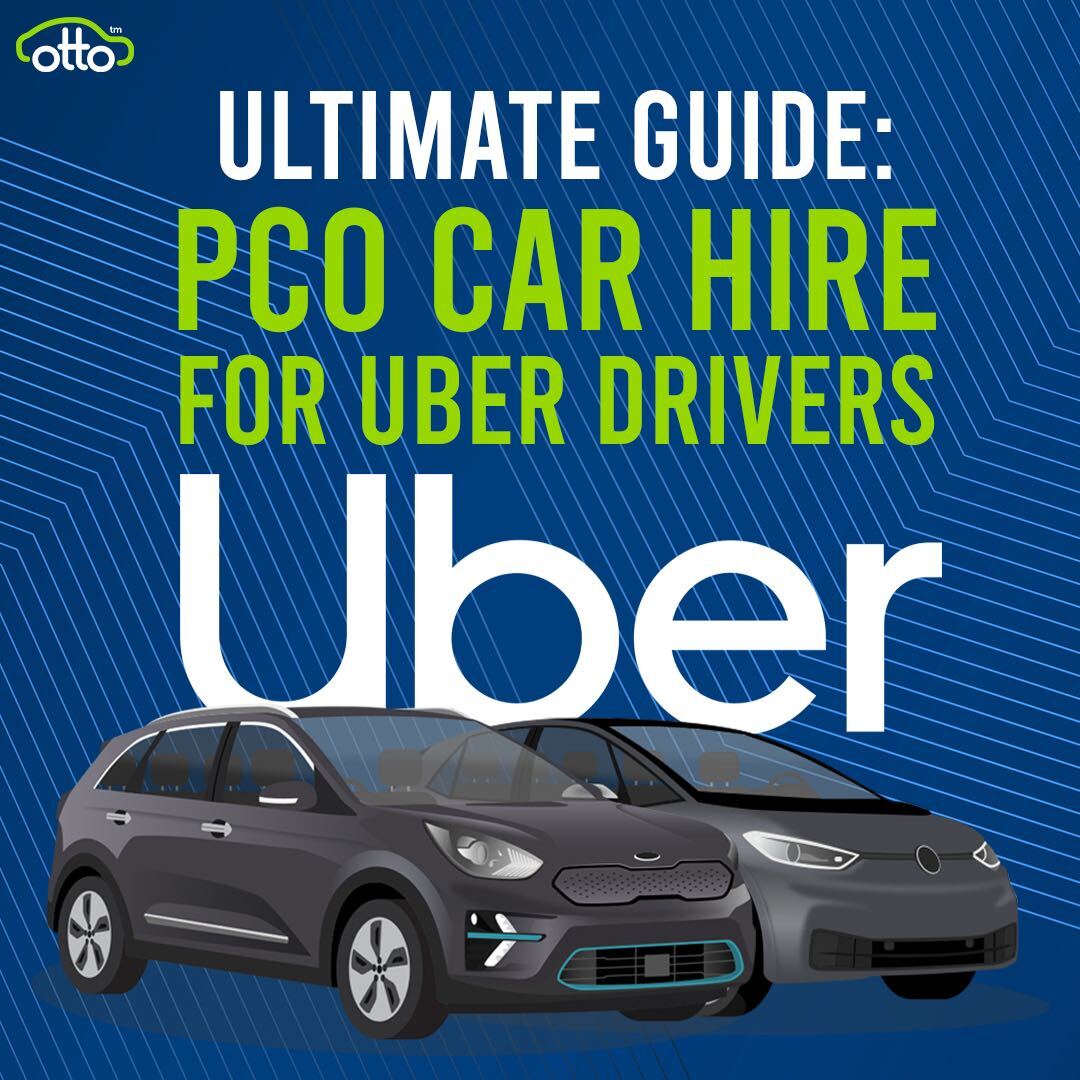 July 5, 2022
Investing in a brand new PCO car is a big decision. If you're a new Uber driver who has recently joined the private hire industry, or you're not ready to commit to a PCO car ownership contract yet, it makes sense to rent an Uber-ready vehicle as a flexible, short-term solution.
There are a lot of Uber car rental companies out there offering PCO cars. When you don't know where to start or who to trust as a new Uber driver, it could take you much longer to get on the road. So what should you be looking out for before you start working on the Uber platform?
Here are 5 essential things to consider when renting your next Uber-approved vehicle.
▶️ Not a PCO driver yet? Read this article to find out how to get a PCO Licence
Flexible cancellation
As you may already know, the main difference between PCO car rental and rent to buy is flexibility. Many Uber drivers prefer to rent a car because they want to be able to stop easily if circumstances change, even though they won't own the car.
Generally speaking, most PCO rental contracts have a minimum term of 4 to 12 weeks. If you're a new Uber driver and you're not sure if it's the right career for you, Uber car rental is a great way to gain experience on the job without a long-term commitment.
Or when your plans change, say you would like to take a few months off to travel, you can usually cancel your rental contract by giving the minimum notice.
PCO drivers on Otto Car's car rental scheme can cancel the whole contract after the first 4 weeks with one week's notice – just return the keys and walk away.
Tips: Make sure you check a PCO car hire company's cancellation policy to avoid any penalty charges. 
Fully inclusive
What is included in your PCO car hire weekly payment? It's an important question to ask when comparing Uber car rental contracts.
Most PCO car rental contracts are all-inclusive, with free PCO insurance, PHV licence, MOT, full service and maintenance included in the weekly price, and they will often do all the admins, so you can enjoy peace of mind and focus on earning a living. Sounds good, right?
Tips: You might want to consider PCO car hire schemes that include roadside assistance and replacement car, tyres and brakes for a stress-free PCO driving experience.
Suitable PCO car
As an Uber driver, you probably have a specific private hire vehicle that you want to drive. It would be a great idea to choose a PCO car hire company that offers a wide range of PCO cars for you to choose from, especially if you plan to switch vehicle from time to time.
With inflation and more TfL requirements, you might already be thinking about getting an electric car. PCO car hire is a fantastic opportunity for you to get a taste of electric vehicles. The Kia e-Niro, Volkswagen ID.3 and MG5 EV are great EV choices among Uber drivers with decent range and storage.
More interested in sticking with traditional PCO cars? Plug-in hybrid and hybrid cars are amazing alternatives to fully electric cars. The Toyota Prius and Hyundai Ioniq are some of the most popular Uber cars.
These rental cars usually are Uber ready and fully licensed, which means you can start earning money on the Uber platform in no time.
Tips: Driving an electric PCO car means you don't have to pay for ULEZ, and the London Congestion Charge until 2025.
Uber support
It can be hard to get started as a private hire driver if you have to sign up to Uber and go through all the procedures by yourself.
What makes some PCO car hire schemes more appealing than the others is the extra PCO support they provide.
Rental drivers at Otto Car can get full support from the Otto Team regarding PCO driving. From uploading sign-up documents to Uber helpdesk support, the team will always be here to help and guide you through your PCO journey. Rather than struggling to do the verification process, it will save much of your time and effort when we can do it on-site with you.
Tips: Before your first job, you'll still need to visit a Greenlight Hub to get your profile picture taken and activate your account. Find a hub here
▶️ What to expect on your first Uber job? Check out this article to learn more
Expert PCO tips
There's a lot going on in the private hire industry every day. Have you wondered how to stay informed with the latest industry news and be the first to know the new TfL road rules?
In addition to following the social media accounts of the relevant government bodies and trade organisations, it might be worth signing up to some PCO driver newsletters to receive industry updates.
Otto Car's driver newsletter, for example, is a weekly round-up of PCO news, featuring the trending topics in the private hire industry and useful PCO driving tips.
Want more help guides for your everyday work? Check out the regularly updated Otto Car Blog and PCO Newsroom, where you'll find nearly 200 articles from EV charging tips and working destination guides to PCN hotspots.
▶️ Read more: Ultimate Guide: Heathrow drop off charge
▶️ Read more: New tax check rules for PCO licence renewal
▶️ Read more: What is ULEZ and what it means for PCO drivers
▶️ Read more: The Uber Clean Air Plan has changed
We hope this article will help you kick start your Uber career with PCO car hire and get the most out of your job. Whether you would like to get a car from us or not, the friendly team at Otto Car is always here to support you like a big family.