How to become an Uber Driver in London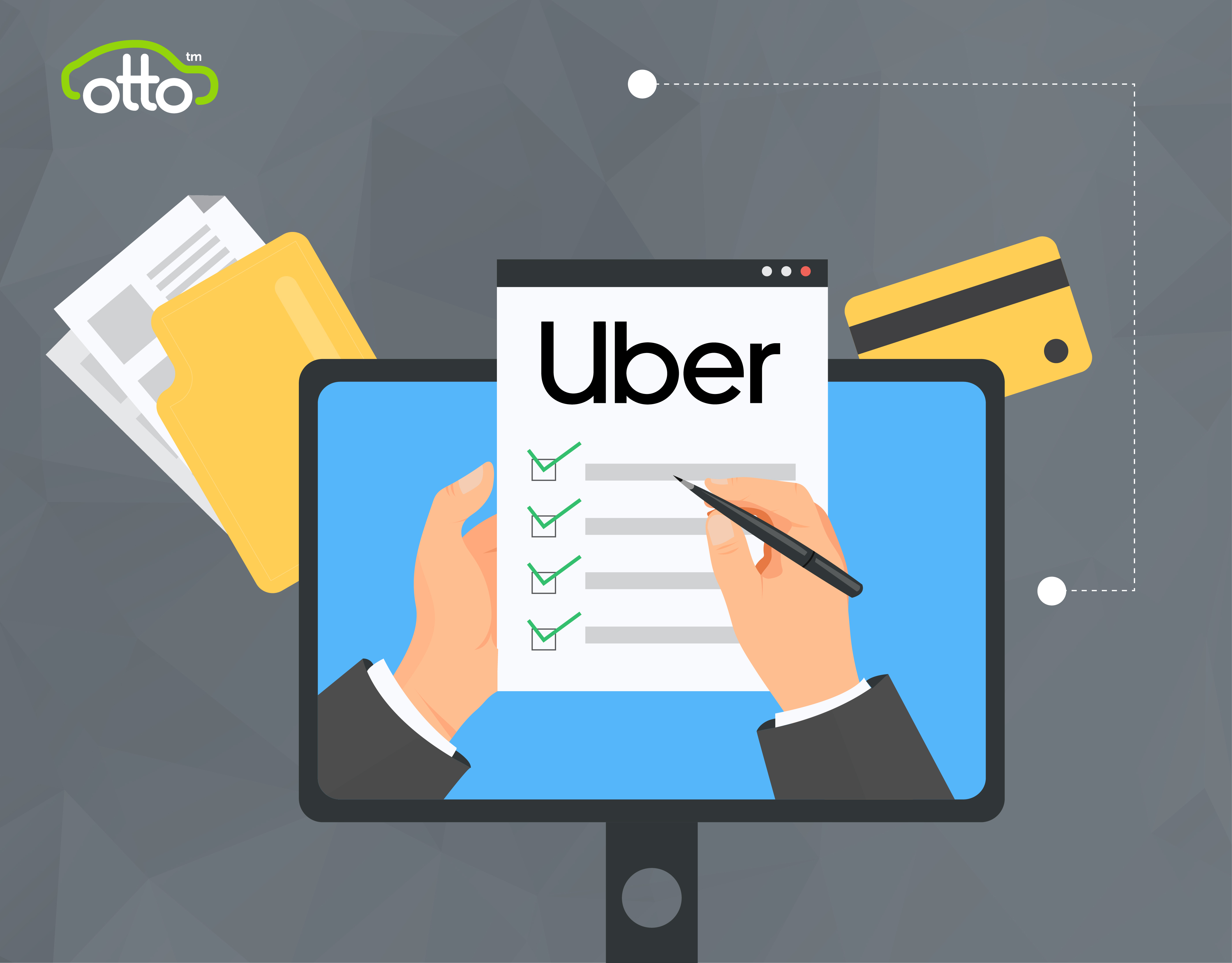 May 16, 2019
Why Uber?
If you're on course to be a PCO Driver, then odds are you're thinking of becoming a certified Uber driver too.
Uber are by far the biggest operating company for PCO cars in London, with millions of users across the UK. This means that you are more likely to pick up a steady flow of jobs by using the app.
We've created a checklist below for PCO drivers looking to start a career with Uber.
(There are a number of other private hire companies that you can also explore in our Private Hire Operator Guide but our suggestion is to use these with the Uber app, not instead of it.)
1.) Check that you're eligible 
Before getting started, make sure that you fit the right criteria:
Uber requires a UK driving licence. (If you currently have an EU licence then this will need to be converted into a UK one before getting started.)
You also have to be 21 years old to apply.
Depending on the city you must prove that you've been driving there for a certain number of years.
2.) Get a Private Hire Licence 
If you already have a PHV Licence then you are pretty much good to go, and you can move on to step 3.
For those of you who don't have one then you will need to apply for this. You can also check out our full guide of what you will need to prepare to apply for your private hire licence.
You can apply directly through the TFL website by obtaining and uploading the relevant documents. You will also be asked to complete a Topographical Skills Assessment Test afterwards.
Did You Know?
The Uber Ignition Programme is a free service set up specifically to help Uber drivers through the signup process.
You can check on their website for more details, and you should bring the following to your meeting:
1. Passport
2. UK Driving Licence
3. National Insurance Number
4. Proof of Address
3.) Get an Uber approved car 
With congestion charges being introduced in London, and Uber's new clean air fee,  it has become extremely important to pick the right car to kick-start your journey.
There are a variety of different Uber approved cars. It's important to check that the one you pick not only fits the right specifications, but that it lasts for a long time, and fits in with your bigger earning goals.
Otto Car are official Uber partners, and all of our PCO cars are Uber approved. We offer Uber Rental Cars  and Rent to Buy Cars for Uber!
4.) Sign up and Meet the Uber Team 
If you haven't already got your Private Hire Licence and would like to use the Uber Ignition process, then you can sign up before doing this as well, and the Uber team will walk you through the process for getting this done. This can make life a lot easier.
If you already have a private hire licence then you will have to sign up and upload some documents, these are:
Personal Details:
National Insurance Number
UK Plastic Driving Licence (original)
Electronic Counterpart code (you can get yours here)
PCO Paper Licence (original)
Vehicle Documents: 
PHV Licence
Logbook (or New Keepers slip)
MOT (issued within the last 6 months)
Private Hire Insurance Certificate
If you don't have all of your Vehicle Documents you can upload them after meeting the team. 
Once you have uploaded these documents, you can schedule a meeting, and you will be invited to Uber's Greenlight Hub, where they will get you all set up to start earning on the road!
Please note: due to COVID-19 restrictions some of these steps may be subject to change.
5.) Hit the Road 
Once you have completed all of the previous steps you will officially be named an Uber Driver Partner, and you can start earning money on the road.
The Uber team will fully explain how to get the most out of their app. However, the main steps are to download the app, swipe yes to accept rides, and then drive to the pick-up and drop-off locations. It's as easy as that!
Uber Driver Support Content
Ever wondered  about Uber rider's top destinations in London? We've done some digging and found the answers.
Did you know as an Uber Driver, you can use your saved rider fees for a cheaper rental or Rent 2 Buy electric PCO car with us? Learn more about the Uber Clean Air Plan today.
You can also hear from Uber directly on our popular podcast show 'On The Road'. We catch up with Uber's Clean Air Lead Christopher Hook, who explains how Uber Partners can get an electric PCO car at a discounted rate.