English Language Test | Preparation & What To Expect On The Day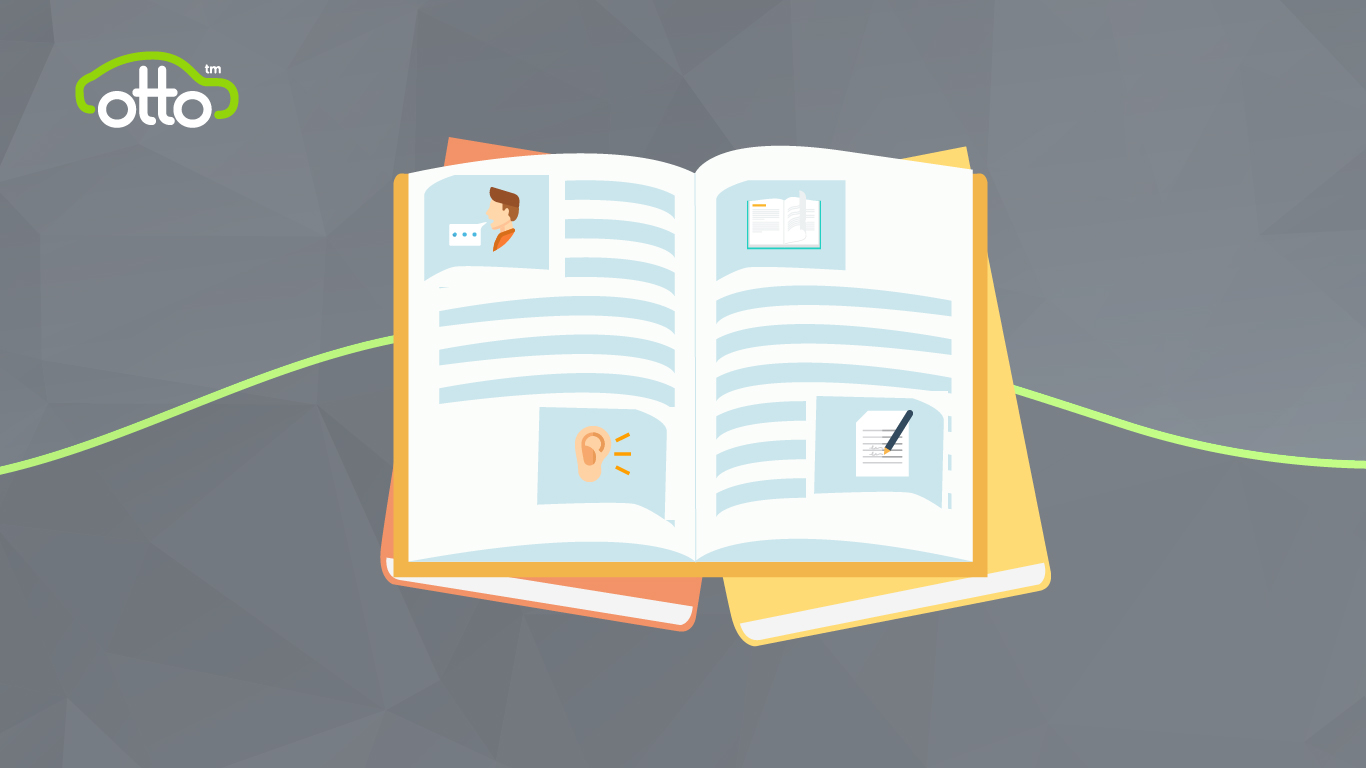 February 15, 2019
We've got a newer article for you! 
Check out our latest article about the English Assessment HERE.
Since we published our last article about Transport for London's English language test (it's also called the B1 Test) for PCO drivers we've been flooded with emails and messages asking for additional help and advice.  Whether you're renting from Otto Car or not, all PCO drivers are part of our family and that means that we're here to help.
So, in today's article we're going to focus in on preparing for the English language test as well as what to expect on the day.
Remember, for those PCO drivers that have renewed or received a new private hire vehicle license on or before the 14 October 2016 you've only got until the 30th of April 2019 to get the test done and receive the TfL certification (or submit evidence of your English language ability if you have it) , so we're advising drivers to book their test session as soon as possible.

There are three test centres located across London for you to choose from and the booking can be done online through their bookings portal. Spaces are filling up fast though!
I've chosen a test centre and I've booked my date… Now what?
That's up to you and how well you think your English skills are, but we would strongly advise that you do as much studying in the run up to the test as possible. It may not be as easy as you think!
What's the best way for me to get ready for the test?
Your best bet is to head on over to this page on the Trinity College website. There you'll find a whole bunch of exercises and past tests that you can work on.

Reading and Writing portion of the test
Speaking and Listening portion of the test
Ok, I've done all my studying and passed all of the test papers, what should I expect on the day of my test?
The first thing you should know is that the day, like the test, is divided into two sessions. One session in the morning and one session in the evening.
Your steward will meet you at reception to take your name and details. They will also need you to do a few things before taking you through to do the test :
You'll be asked to turn off all of your electronics

Next you will then be asked to empty your pockets and remove any hats or caps to prove that you don't have any cheat sheets or notes on you (they'll even ask to check that you haven't gotten anything written on your arms!)

Water, pens, paper and anything else you might need will be provided for you by the steward

You must only have your

approved ID, your locker key and your topic form

(topic form only needed for Speaking & Listening).
The steward will then take you into a registration waiting room where you will be called up to be registered for the test and for you to then go through the security checks outlined below.
Security checks
The registrar will take a

passport-style photo of you

and will

check your ID

and take a scan of it.

He or she will also take a

sample of your voice

– you will be asked to speak into a microphone counting from 1 to 10 twice.

You will also be asked to

sign your signature

that directly matches the approved ID you have brought in with you.
What happens after I've finished writing the test?
Once the morning's test is complete your belongings will be returned to you and the steward will confirm the time you need to return for your afternoon/evening session.

Once you've finished up with your afternoon/evening session, you're done! Congrats! Now all that's left is to wait to receive your results.


Useful Links
Trinity College's English Language Qualification for Private Hire Drivers
Transport for London English Language Requirement Information
Preparing for your test with Trinity College