TFL ENGLISH TEST FOR PCO DRIVERS | UBER DRIVER REQUIREMENTS 2022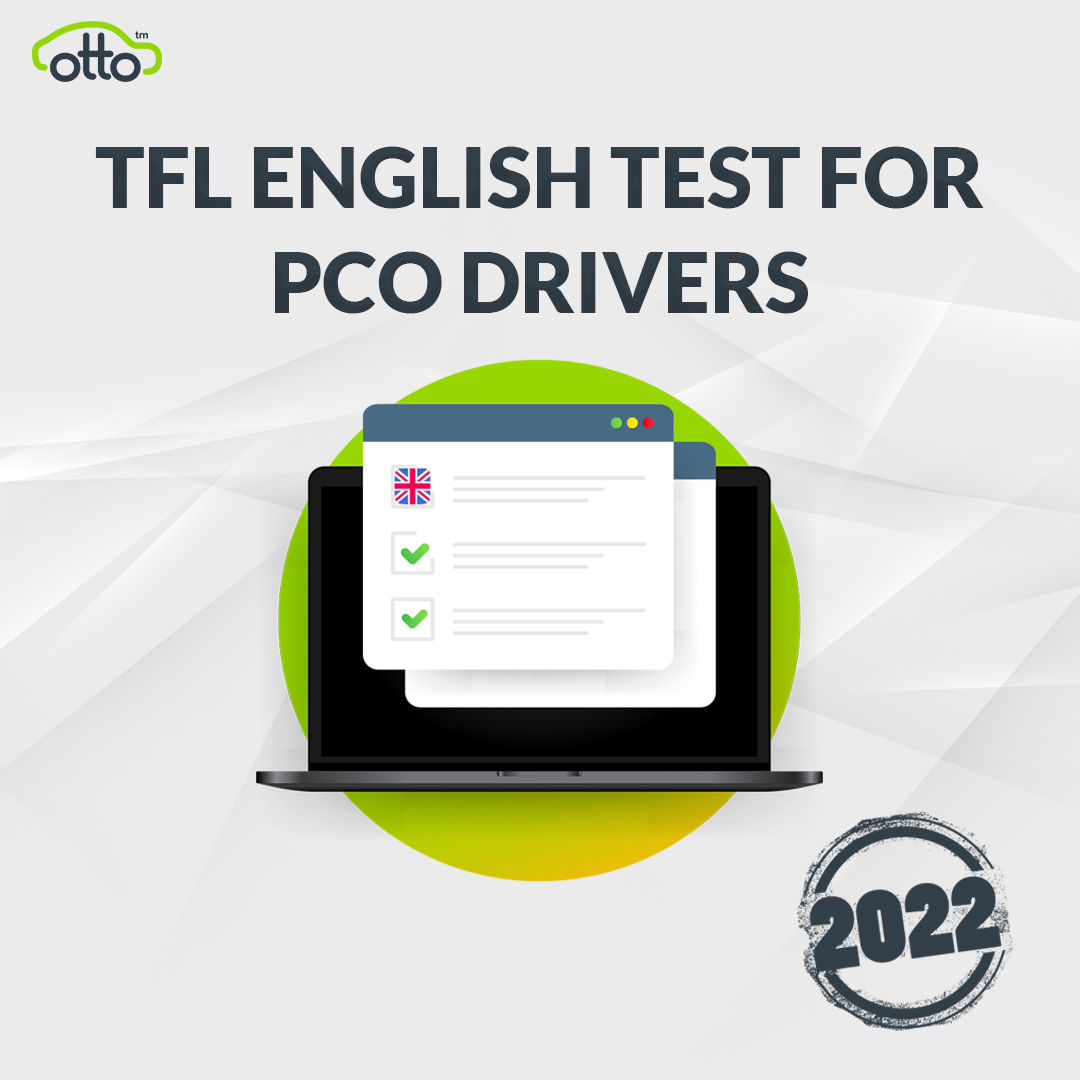 January 24, 2022
For anyone who wants to become a private hire driver in the UK, he or she will need to meet numerous Uber driver requirements, such as passing the Topographical Assessment, and meeting the recently updated English Language Requirement (ELR).
Read this article about how to get a PCO licence in 2022.
Whether you're getting Uber car rental from Otto Car or not, all PCO drivers are part of our family and that means we're here to help.
So, in today's article, we're going to talk about everything you need to know about the English language skills assessment for private hire drivers.
Read more: How to Become an Uber Driver
💡 Did you know?
As of 1 October 2021, TfL has changed the way in which they assess a private hire driver's ability to meet the English Language Requirement, including applications for both renewal and new licences.
What is the English Language Requirement for PCO licence?
All private hire drivers that are applying for private hire licences are required to demonstrate an understanding of the English language, meaning that they should be able to speak, listen, read and write in English at an appropriate level.
The appropriate level is equivalent to level B1 on the Common European Framework of Reference for reading, writing, speaking and listening.
From 1 October 2021, it is no longer possible to satisfy the English Language Requirement by providing documentary evidence of qualification or by providing a certificate from one of TfL's appointed Secure English Language Test (SELT) providers.
Any evidence submitted after 30 September 2021 will not be accepted, except for certificates in respect of Secure English Language Tests provided up to 28 October 2021, provided the test was taken on or before 30 September 2021.
Read more: What are the top delivery and courier companies for PCO drivers in 2022
Who are required to undertake and pass the assessments?
New private hire driver licence applicants
Private hire driver licence renewal
Private hire driver who provided documentary evidence by 30 September 2021 which is not accepted by TfL
Private hire driver who provided no documentary evidence by 30 September 2021
What are the ELR assessments?
They now utilise two separate assessments:
Reading and writing assessment
Speaking and listening assessment
You need to pass both assessments to demonstrate your English levels and to become a private hire driver.
Reading and writing assessment
The Safety, Equality and Regulatory Understanding (SERU) assessment is used to determine whether you are able to read and write in English to the appropriate standard.
Questions in the SERU assessment are based on the contents of the PHV Driver Handbook and are in three areas:
Safety
Equality
Regulatory understanding
Speaking and listening assessment
A new speaking and listening has been introduced on 1 October 2021. The assessment consists of a 11-20 minute conversation that will take place at TfL's offices.
The assessment will be undertaken by a secure video or telephone link within TfL premises to a company called PeopleCert.
Here is something about the exam:
Short online conversation with a live interlocutor
Duration 11-13 minutes
Each candidate is examined individually
Exam content authentically replicates real-life English in use#
Don't forget to see the latest updates on the Topographical Assessment for PCO drivers.
Got your PCO licence already? Why not check out our Rent 2 Buy and Rent 2 Buy + schemes to own a brand new electric PCO car.