The English Language Test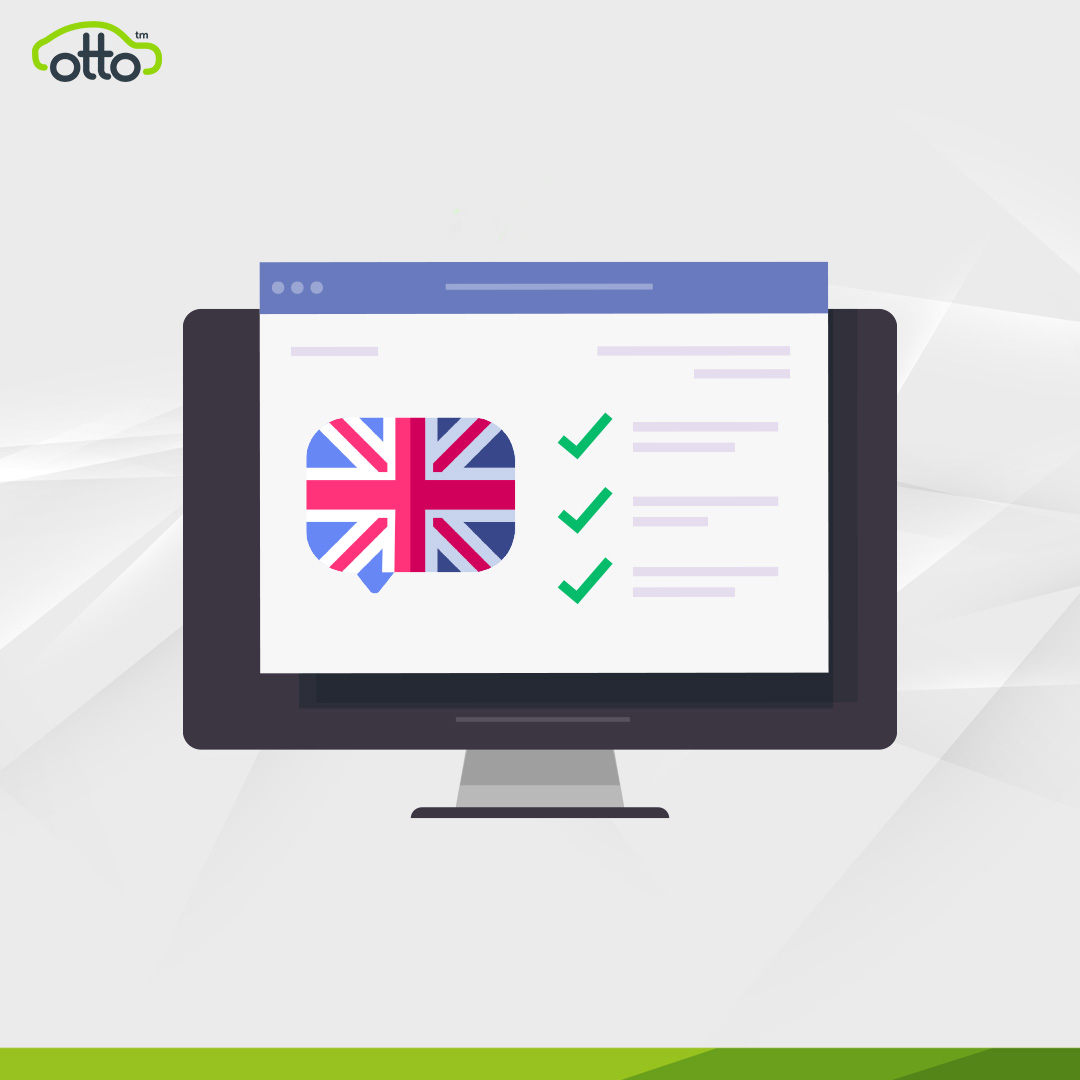 December 19, 2016
We've got a newer article for you! 
Check out our latest article about the English Assessment HERE.
TfL have recently introduced English language tests for private hire drivers and Otto Car want to make sure you're prepared and ready to pass them with flying colours. PCO drivers will need to produce a certificate from one of TfL's English language test providers confirming their level of English is at level B1 on the CERF or above.
What does this mean for me?
If you were an existing holder of a private hire driver's licence before 14 October 2016, you only need to prove that you comply with the new requirement when you renew your licence.
In respect to new applications received on or after 14 October 2016, they will have until 30 September 2017 to prove that they comply with the English language requirement.
New applications received on or after 30 September 2017 will need to prove that they comply with the English language requirement as part of their application before a licence will be issued.
How can I prove my English level?
UK GCSE/O level (or equivalent) certificate at grades A* to G
 AS-Level/A level certificate of UK
UK NVQ*/B-Tech/City & Guilds qualification, along with confirmation from the awarding body that the qualification provided is equivalent to GCSE or above (for example, a Blue Badge Guide qualification)
UK BA Hons, BSc Hons degree or higher i.e. master's, PhD
HNC/HND qualification of UK
SELT certificate at B1 level or higher, issued by Trinity College London or IELTS showing proficiency in reading, writing, speaking and listening
The subject of the qualification does not matter as long as it was taught in English.
How can I find a lost certificate?
If you have lost your certificate (don't worry you won't be the only one!) then AQA can help. They specialise in providing verification for any lost certificates. Tfl will accept documentation from AQA.
Where can I take my English test?
At the present moment in time, there are currently two approved interim English language test providers: Trinity College London and IELTS (International English Language Test System). Interestingly enough, Trinity have a centre only seconds away from our Otto office here in Hammersmith.
How much will the English test cost?
The test must be completed at a provider appointed by TfL , is expected to cost applicants between £180 and £200.
Who can help me improve my level of English?
Otto Car is offering free advice sessions to all PCO drivers across London every Thursday from the 25th May. Please click on this link for more information if you feel you need help.
How can I submit my qualification to Tfl?
Email
This is the quickest option. Please scan your qualification certificate and email it to TfL. The email address to send to is [email protected]. TfL have stated that you must include your PCO Licence Number (found on your Private Hire Driver Licence) in the subject of the email.
Post
You can send a copy of your qualification certificate to TfL. Please include a piece of paper with your PCO number (found on your Private Hire Driver Licence) in the letter. The postal address for TfL is:
TfL Taxi and Private Hire
PO Box 177
Sheffield
S98 1JY
Questions
If you have any questions about submitting your English Language evidence, you can call TfL on 0343 222 4444 or email them at [email protected]